Arduino 3D Wire Bending Machine
In this tutorial I will show you how I built an Arduino based 3D wire bending machine. This is actually a typical mechatronic system because it involves mechanical, electrical and computer engineering. So therefore I believe many engineering students or anyone who is new into mechatronics found this project interesting.
Overview
Here's the working principle of this 3D wire bending machine. So first, the wire goes through a series rollers, or straighteners. Using a stepper motor the wire is precisely fed to the wire bending mechanism which also uses a stepper motor as well as a small servo for the bending process.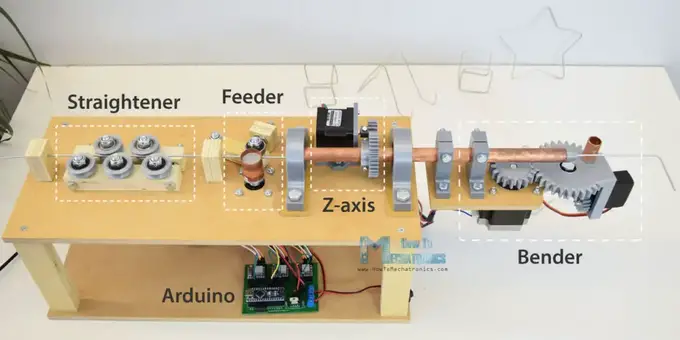 There's also another stepper motor, called the Z-axis, which actually enables the machine to create three dimensional forms. Of course, the brain of the machine is an Arduino board which along with the other electronics components is attached on a custom designed PCB.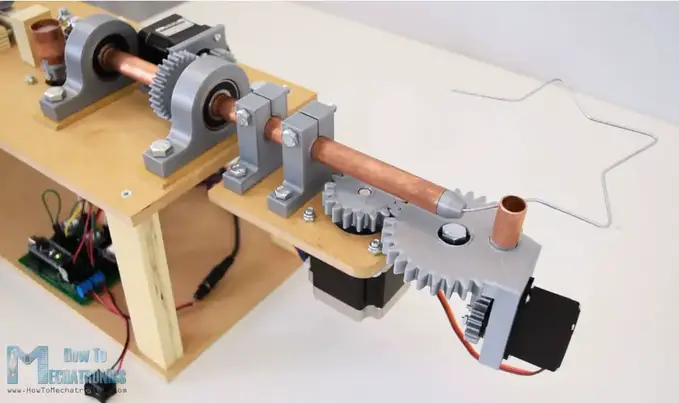 As for the program, I made few custom functions for making various shapes, like a star, a cube and a simple stand, as well as a manual mode where we can make the wire forms by entering commands through the serial monitor.
DIY 3D Wire Bending Machine 3D Model
As usual, I started by making the project using a 3D modeling software. You can download and the 3D model below.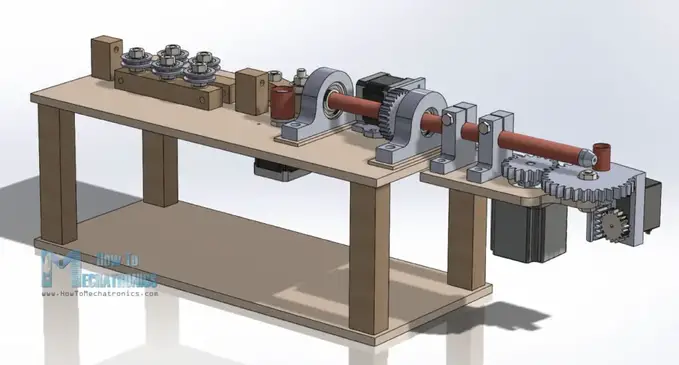 Design inspiration: YouTube video